Sissy's Views
courtesy of Mistress Meany Morgan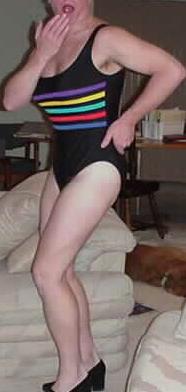 Currently Miss Meany is taking care of Her sick mother but I hope She will be back into the scene soon!
On Sunday i went to the mall to get a new bathing suit, as you requested. They have a store there called, Everything but the Water; and another store called everything but the Water 2. They are next to each other, separated by only one other store between. One store only sells two piece bikinis and the other only sells one piece suits. Both carry only women's suits. i waited till there was nobody in the store that sells the one piece suits and then went in. The sales girl was very beautiful, when she asked if she could help me i handed her the letter You sent me stating that i was a submissive of yours, and have been instructed to buy a new swim suit. She read it, smiled then said, "Well, let's get you started. It says here that you are to get either pink or red. Which do you prefer?" Bright red, i told her it was up to her, that this was very embarrassing. She smiled and told me not to worry about it. She asked if I knew what size i was and i told her i had no idea even how the sizes ran. She looked at me for size and said i was somewhere between a 10 and a 14. She picked out 3 different red suits for me to try in 3 different sizes so i could first see what fit and then we could decide on the style. i was very nervous and just about to take them into the dressing room when a guy came in the store. He was looking around and i told the sales girl that i wanted to wait till he left. She told me not to worry about him, that he was her fiancé and to just go in and try them on. i just couldn't and told her so. She said, "well then - wait and I will send him on a walk for awhile". Before i could protest; (as i felt this was still very embarrassing -- what would he think i was there for that required him to leave) she quickly walked over to him and told him to take a walk. She returned to say, OK we are alone so go try them on for size. i know I was bright red. i was very nervous and just couldn't get myself to go try them on. What if somebody i knew came into the store while i was coming out of the dressing room? Explain that!! Frightened, i made up a story about having to go and call my Mistress to see if she really meant that i had to buy a woman's swim suit. i told the salesgirl that i would be back shortly if i were instructed to make the purchase. i left and headed right for the safety of my car. i was relieved by now safe. But i new i had failed to perform my instructions.
.
Well, that was Sunday. On Monday, i took off work at 12 noon for a half day vacation. i went home and got some of my sissy gear, bra, silicone breasts forms, heals, knee highs, a teal boat neck short sleeve top, and my women's jeans. Of course i was already wearing panties. i headed for a group of outlet stores about an hour ride away where i could feel a little safer. i put on most of this outfit while in my car after getting away from my house. Try putting on a bra while driving a car in traffic. At least it was a front close style. From Victoria's Secret too i might add. i went in and shopped around. There were only a few people in the store and mostly women but there were a few husbands around. i picked out a few tops; a twin set with feminine detailing around the bottom and on the cuffs, and a silky blouse. i asked if i could try them on and they were very nice to me and showed me to the dressing rooms. i tried on the outfits but did not really like how they fit. i thanked them for their help and left. i went into another store and tried on several outfits and bought a blouse and stretch pant. The sales girl was very friendly and helpful. We even chatted about her up-coming wedding and what she will wear.
Well, when almost home i decided to call the bathing suit store at the Mall to see if the same sales woman was working today. i was feeling much more confident since i had had such good experiences at the outlet stories. Another woman was working and she did not know when the first girl would be in work again and then asked if she could help me. i told her that the first girl was helping me pick out a suit but that i chickened out. She giggled a little and told me that i should just come in and try them on for size. She was insistent about it. i went to the mall and walked past the store and saw a couple of customers in there, one male. The bikini store 2 doors away had lots of girls in there shopping but only a couple in the one piece shop. i walked around a little and then returned. She was alone.
i went in and told her i was the one that called. She asked me if i knew a color and size that i wanted and i said no. i then handed her your letter explaining my circumstances. She smiled and said, OK pink or red, I can work with this; She picked out 2 different red suits. i think they were the same as i had looked at the other night. She then picked out a pink suit and gave that to me also. She said to try them for size first and then we will settle on the style. i saw that they were all soft cup bra style and asked if she had any with underwire. i told her i thought i would need that to hold in the breast forms. She said that they carried very few with underwire, and none in red or pink, but did hand me a blue one with underwire push-up padded cups. Well, in the dressing room i went. i tried them all on and found that i was a size 12. The underwire style did not work very well as it was low cut in the back, thus no strap to push me into the cups and since i had nothing to push-up and it left a big gap. The red suits did look good on me i have to admit. The tight fabric actually helped to give me a waist. But the pink one looked best.
Only problem was that they did not have the underwire to hole in the forms. i thought they might pop out. Another problem is that the breast forms i have, called CURVES, fill out a B cup bra very well but did not look big enough in the elastic suit. It kind of squished them down. Well, i talked to the sales girl and told her i would have to go with an underwire style and she agreed. She was so cool. She said well at least you know you are a size 12 so now you can just go into a department store and buy a suit with wires. i thanked her and she wished me luck. So cool!
i thought i was safe but remember i said that the 2 stores were just 30 feet apart, separated by one little store. Well, after i had tried on the suits and left i walked past the other 2 piece bikini store and one of my friends was in there and called to me to say hello when he saw me. i was scared that the sales girl from the store i was in would run over to tell all of the sales girls in the bikini store about me trying on the suits. i told my friend that i had to run and left quickly. i was glad that his girlfriend is petite and wears a bikini because if she were a little bigger she would have been in the one piece store with him when i walked out of the dressing room. i would not have been able to explain it.
Well, on Monday i went into a department store and found a size 12 with underwire cups, but without the push-up pads. i could not find this style in a red or pink but remembered You thought that black would give me a sultry look. They had a black suit with several different color bands across the bust so i bought that one. i also got the sarong to go with it. i hope you approve of my selection. Sorry it took so long to get it accomplished. What a full couple of days of 'girl's day of shopping". You pushed me to the limit this time. i did not think i would do it but now i own a pretty bathing suit.
Submissively,
barbie
"Come on you little tramps, take the plunge!"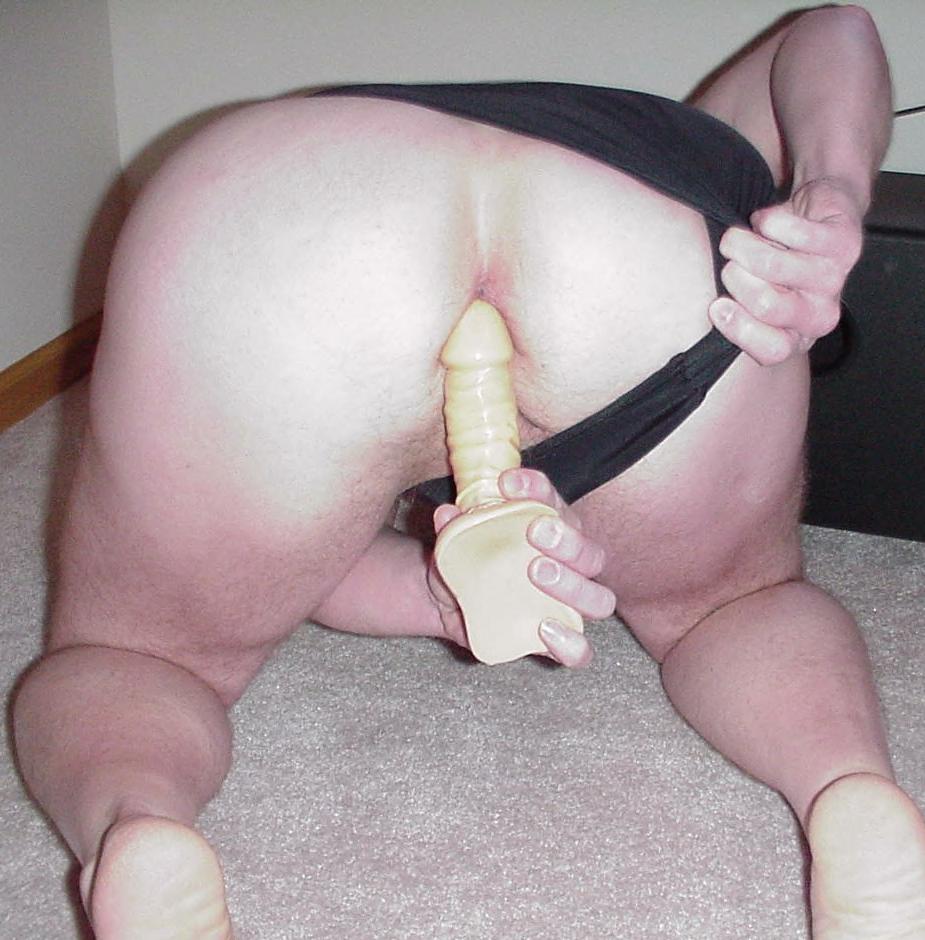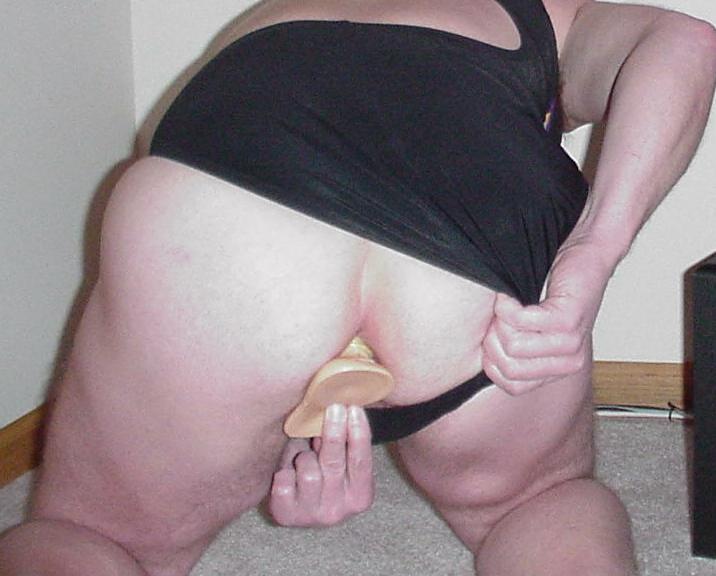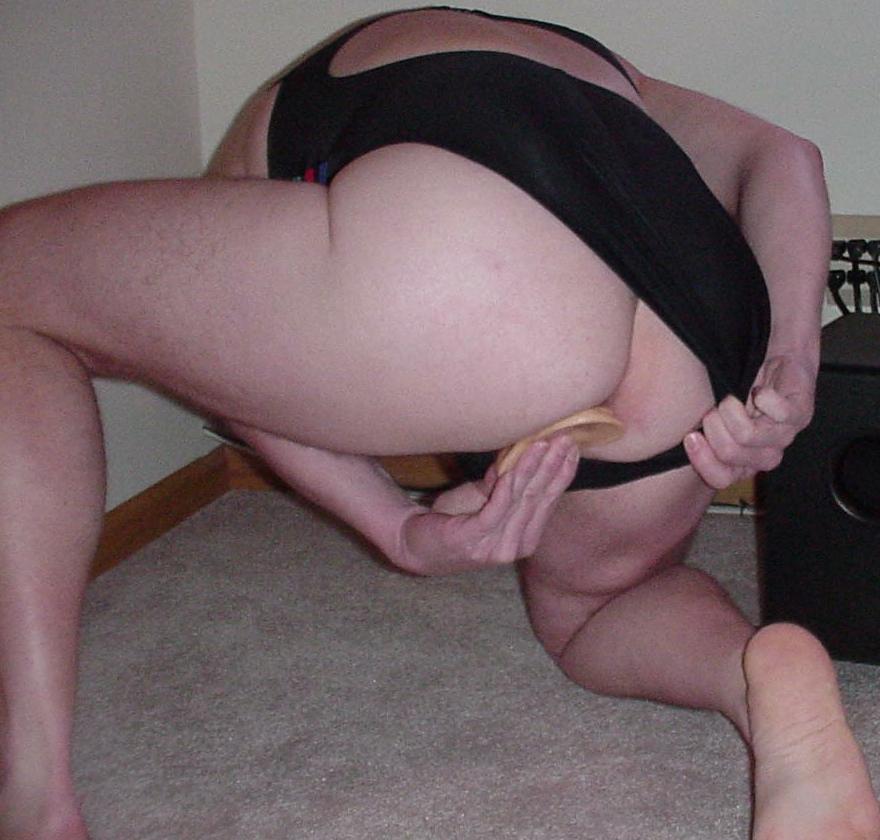 ---
Being a dumb bitch that i am, mastering slutification is too difficult a concept for me to grasp. Scraped knees would be all i would get from trying to walk in six-inch platforms. Crunches, sit-ups and hours of
Jane Fonda, could not diminish my "rolly polly belly." The first time i tried to suck cock, i got nervous, and tossed my cookies on him.
Diligently i practiced. i sat up at night, acid churning in my stomach, knowing that if i could not make money for HER, SHE would become upset with me, or worse. i would call once a week to report my nonprogression, and i could hear the disappointment, and anger in HER voice.
Then one day MISS MEANY gave me a reprieve, a way i could make HER the green. A chance to hear THE LOVELY LAUGH coming from the receiver again. I could rent myself out as a sissymaid. Of course, most people don't want a man dressed in a french maid outfit to clean their houses, unless it was done for bargain basement prices. It only adds up to about fifty dollars a week, yes, (sigh) that's not very much, but to know that MISS MEANY is spending it makes me warn inside.
- - - slut klutz N.Y.
---
My day begins with opening my eyes, rolling my head over on my pillow, and seeing the beautiful sneer coming from an 8 x 10 portrait of my Mistress. i rise and shed my nighty, and kneel before HER likeness, with my chastity device as my only covering. i bow my head in silence, give thanks for my Goddess, and ask for the wisdom to do nothing to make HER exile me--to send my pathetic person back from whence it came, again to search for someone so great to possess me. i pray for strength and guidance to please HER.
i am now fortunate to be able to have the same time of the month as HER, changing the tampon in my mangina every 4 hours, and taking pamperin as often as SHE instructs. SHE has even instructed me to get hormone therapy to help in the development of a more appealing feminine physique.
i shower, put on my panties, no more male underwear for me, and leave for my job. Thinking of HER the entire trip, remembering how HER eyes from the nightstand picture bore through to my very soul as i readied a soul that now belongs to HER.
Once at work i begin a grueling day, working hard to earn a big paycheck so that i will be able to give her a bigger monthly tithe. Each month i try to give HER more, for what SHE gives me is far more
valuable.
my lunch hour is spent gazing at the picture of HER in my wallet with my heart pounding as I drink in HER beauty. Masterfully SHE controls me--miles away though SHE may be, HER strength surpasses the distance. Hours could be spent staring at HER, but for today this short one is over.
Sadly, i return to work. Wishing the day was over so that i might spend a few more fleeting moments with HER. HER voice, the unmistakable laughter directed at me, the cadence in my head from the last time we spoke all make me long to amuse HER at this very moment.
The drive home is a little depressing knowing i will never be good enough to pay for more than a few minutes of HER glory, but that is enough to make my time on earth bearable.
- - - devotee in CA
---
my story....
How did this happen to me ? As i write this, i find myself dressed in
sexy panties, garter belt, stockings & a matching bra. my nails are
painted in a beautiful red. my slutty cock hungry lips are thickly
coated & lined just the way men like to see them when they are wrapped
around their hard cocks.
When i called Mistress Meany Morgan that first fateful night, her first
order was for me to cut up & dispose of my male underwear. After that, i
was made to suck & fuck a dildo (that i happened to have lying
around...). i knew then that i was in for real trouble.
i did not have to call back again but i did. i find myself unable to
resist the sound of her stern voice...mocking & humiliating me for
acting like the slut that i really want to be. The thought of being
transformed into a crossdressed whore for Mistress Meany Morgan's profit
has cast a spell over my previously unknown desires & closet
perversions.
In the short time since my training began, Mistress Morgan has been kind
enough to mold & shape me to ensure that i continually improve the
valuable skills that will ultimately produce cash profits for her. i
have been instructed to practice my cock sucking skills as well as
getting used to the feel of hard cock in my 'pussy'. These are important
skills every slut should have in order to attract the attention of those
nasty horny men with money to spend. Needless to say, i am now pretty
used to the feel of cock in my mouth & pussy. i have also grown to enjoy
the taste of cum thanks to Mistress Morgans training regiment. i am
ashamed to say that my new clothes, lingerie & skills now turn me on.
She has graciously & patiently provided wisdom & directions that will
make me the good little slut (money earner) that she demands. She has
brought out my unknown inner desires to service nasty men in order to
shield Mistress Morgan & other Godesses from their nasty male parts.
i find myself feeling more & more anxious to please Mistress Meany
Morgan. Every day that i wear my pretty panties under my male clothes
(in the real world), i am reminded of my devotion & submission to her
whims & profit.
My life has changed quite a bit since that first lonely night when i
called Mistress Meany Morgan. It feels strange when i am out on the
streets looking at men in lust while thinking of ways to seduce &
separate them from their money in order to send it to my most wonderful
Mistress. i also enjoy looking for new lingerie, clothes & shoes to buy.
i never dreamed that my (formerly heterosexual) life would come to this.
But thanks to Mistress Morgan, i now see that it is my true destiny to
serve Mistress Meany Morgan & provide for her comfort & amusement. i
only hope that i will be able to properly use my skills & live up to her
expectations into the future.
humbly submitted,
Nicole Fondacocks (my new name given to me by Mistress Meany Morgan)

---
© 1999-2000 Miss Meany Morgan